About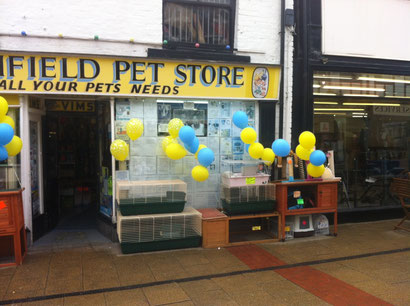 Firthfield Pet Store was founded in 1962 by Joseph Thomas Egerton.
The Firthfield name came from Davenham where Joseph Thomas Egerton lived with his wife Ellen Egerton previous to moving to Whatcroft Rudheath near Northwich, where he opened the Kennels.

This is where he started to breed toy breeds of dogs to the highest possible show standards. Today, these engrained values are still evident within our business.

This effectively means that we endeavour to always use local breeders to procure our livestock that we sell in the shop. This approach ensures we know the source of all our animals ensuring that we know the traceability when it comes to infections and disease.
All our fish are quarantined which lessens the stress amongst fish that can cause illnesses. This ensues that we sell happy and healthy pets all year round. This type of philosophy continues to build on our reputation with our customers and the wider local communities in and around the Northwich and Cheshire areas.

Firthfield Pets actively supports local charities within our local community and surrounding areas including Wincham's Animal Rescue Service WARS, the PDSA, Guide Dogs for the Blind, and the regional Flying Ambulance.

The shop is located itself in the Historic Salt Mining Town of Northwich Cheshire, opposite the Brunner Library (an English Heritage Protected Building).
 
OUR SHOP CAT 'KITTY'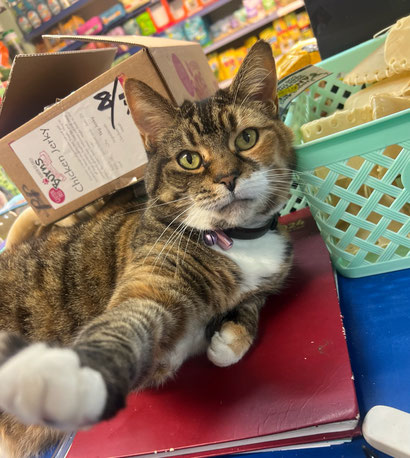 PEOPLE THAT COME TO THE STORE ARE ALWAYS AMAZED HOW KITTY COMES TO GREET THEM, SHE IS A VERY AFFECTIONATE CAT THAT LOVES HUMAN ATTENTION.  SHE IS DEFINITELY PART OF THE SHOP IN MORE WAYS THAN ONE. SHE LOVES CARDBOARD BOXES AND OCCASIONALLY A COMFY DOG BED. 🐈